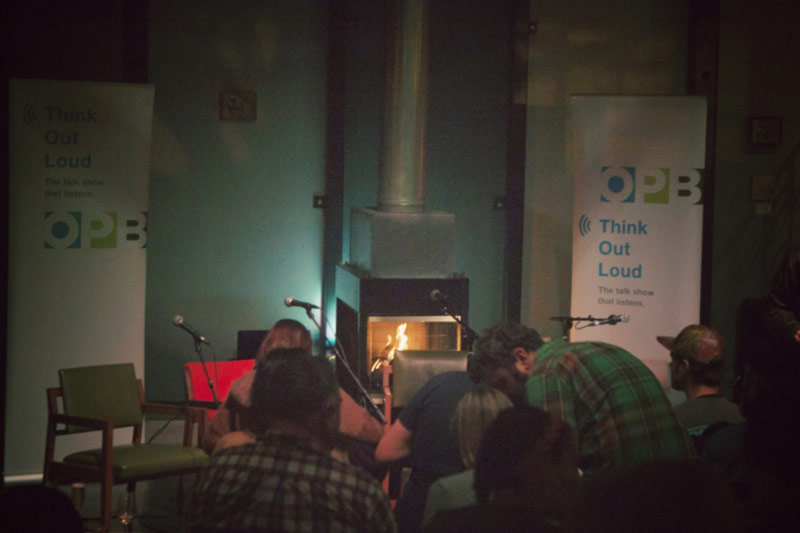 On East Burnside at Rontoms in Portland, at 8pm on Thursday evening David Miller – OPB's host of Think Out Loud – welcomed guests to a festive, live special edition to discuss the future of marijuana in Oregon. A participant in the audience described their switch from "traditional, narcotic painkillers", and David acknowledged a big question being what should happen to Oregon's existing medicinal program after legalization in 2016.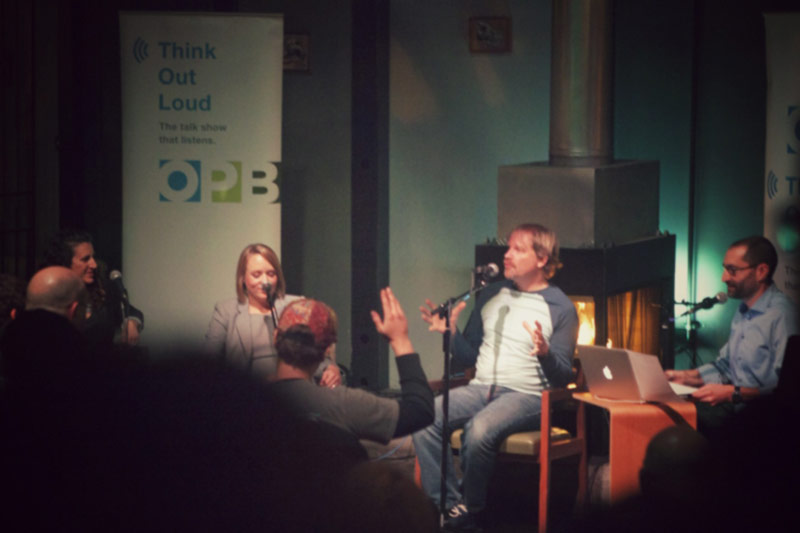 In a state where there are currently 27 thousand medicinal prescriptions and forty seven thousand licensed growers, Oregonians said YES to Measure 91 by 56 percent this year. Invited to Think Out Loud, forum guest Hillary Bricken – free market, commercial lobbyist and editor of a cannabis law blog – described her clients' current and future tax rate concerns and other challenges surrounding the work taking place in Salem where the laws are to be written.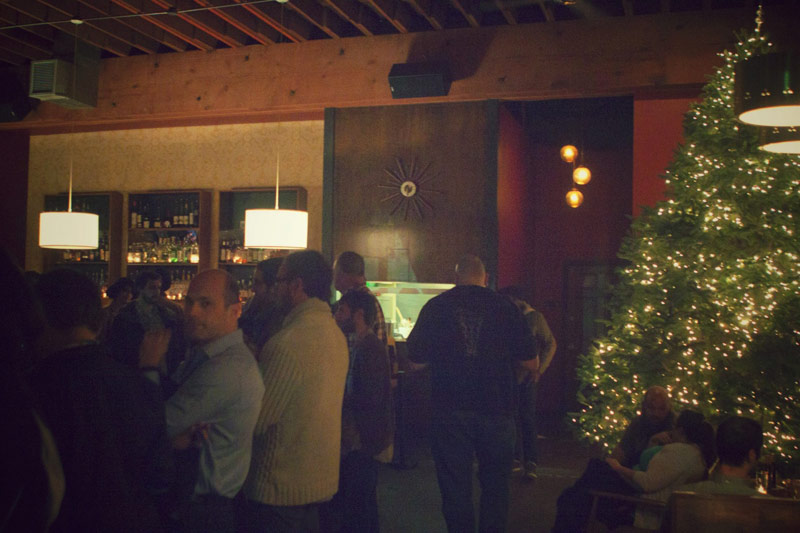 Acknowledging how the medicinal and recreational systems can work together, Matt Walstatter – owner of a medical marijuana dispensary – explained differences between the needs of medicinal patients and retail consumers. Amy Margolis – shareholder at the Emerge Law Group and founder of Oregon Grower's PAC – mentioned Dave Kopilak in attendance, an attorney from Portland who helped draft Oregon's New Approach initiative.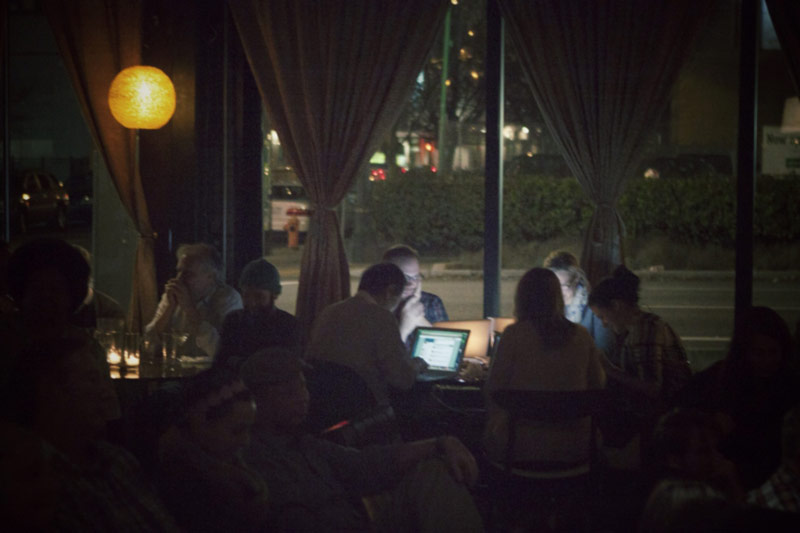 Ushered a microphone after his response from the audience – that there's "everything" wrong with an enterprise level, commercial marijuana industry – one Oregonian said how "marijuana is something you share, not something you sell." The opportunity for cities and local counties in Oregon to piggy back tax revenues from the sale of recreational products was debated in terms of how and to what extent taxation will occur.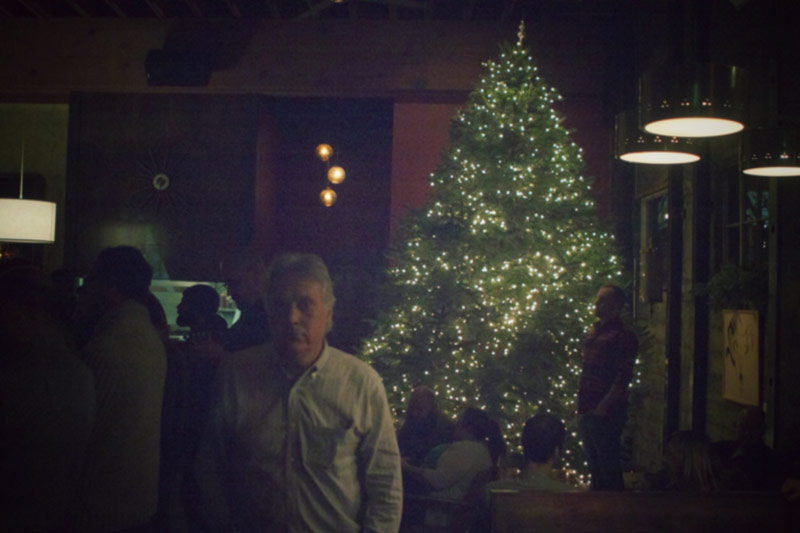 Rontom's christmas tree is some majestic fir! That and their propeller themed decor mirrors my Twitter ramble how a friend and I found this toy lego helicopter (chopper) to put as A decoration on our building's modest pine-spruce. It's provocative because the tree itself was "chopped down" you know? –via @joaochao 12/10/14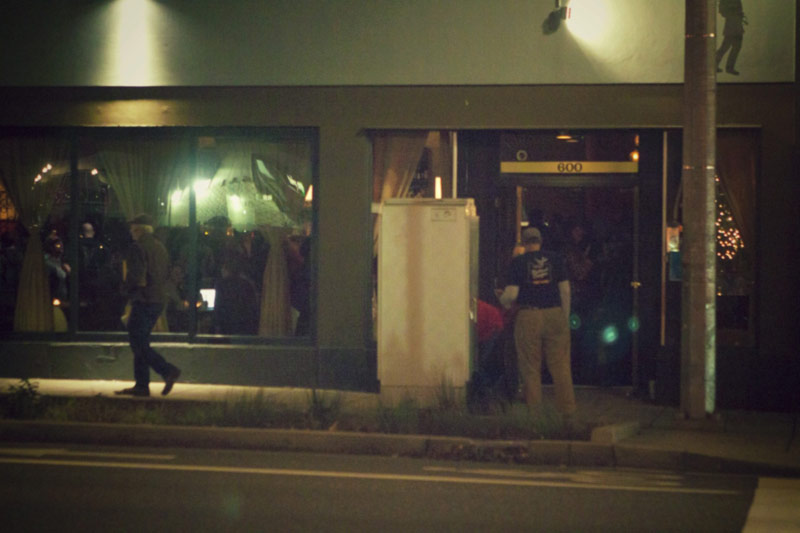 The event ended around a quarter after 9pm following an extended audience quorum. Thanks to Think Out Loud on OPB for hosting the "town hall meeting" and for the great coverage they've done here: Oregon Town Hall: Pot In 2015