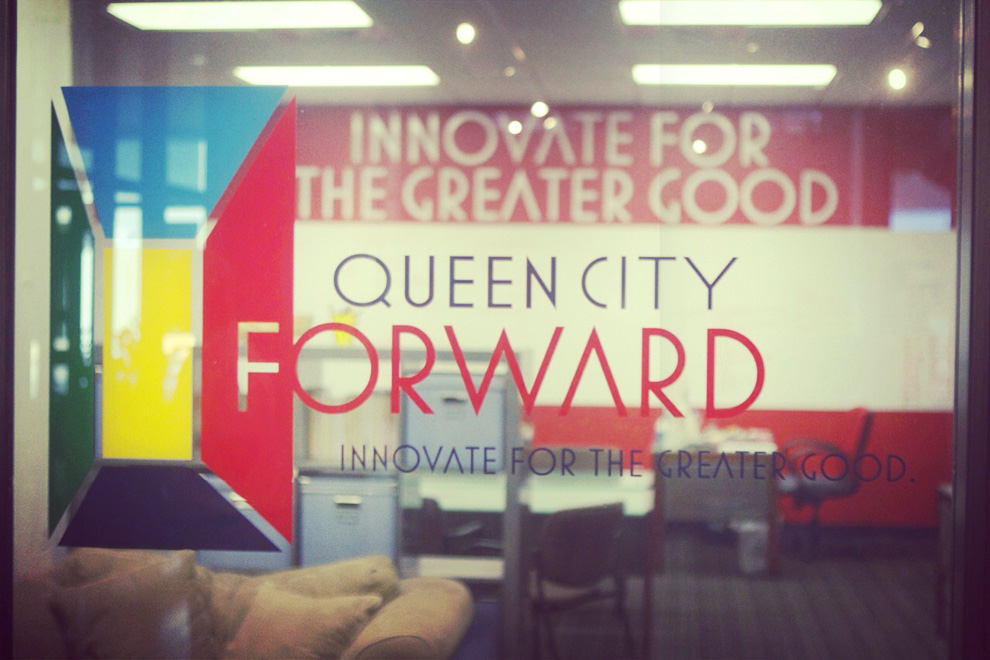 Here in North Carolina, the Chamber of Commerce is working together with regional organizations such as the Queen City Forward to stimulate the growth of entrepreneurial business. On Monday, in a presentation room adjoining the Queen City Forward office in Uptown Charlotte, the executive director explained to a group of small-business owners their chance to win a small fortune in seed funding and great marketing and publicity services, all with which to take their "innovative idea, or service" to the next level. The Charlotte Metro Area chapter is one of seven in North Carolina, from which finalists will be selected to give presentations in the final round.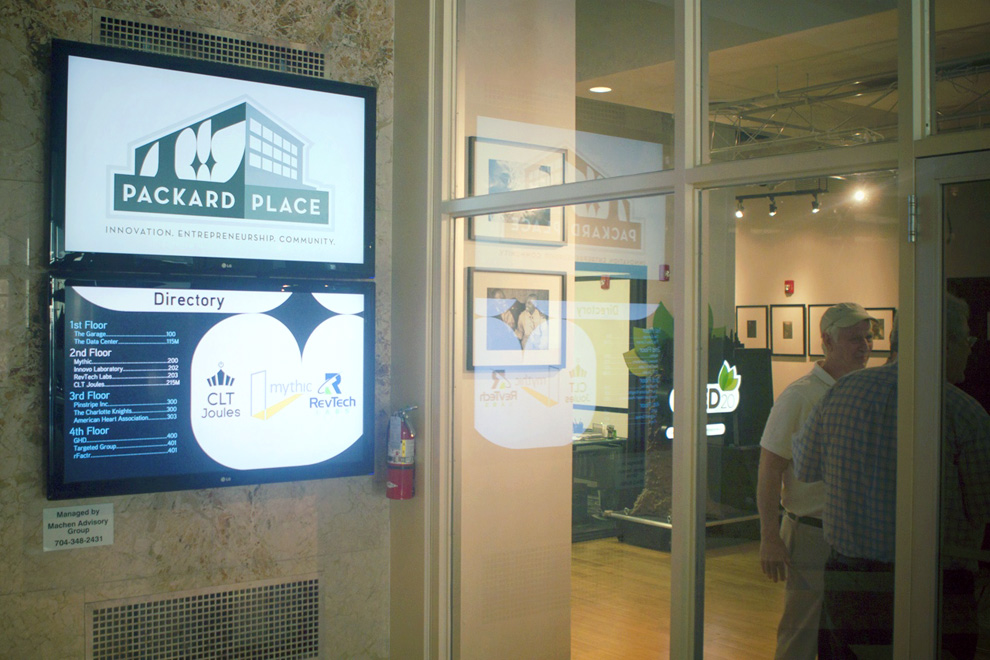 Business owners who attended the meeting eager to participate in the challenge for the cash, were invited to introduce their company and entrepreneurial vision. Several of the owners talked about a new & innovative product, recently designed, manufactured and tested. Many described their business approach as alternative to specific market trends, identifying with and offering something unique by way of consumer experience and aiming to fill the gaps.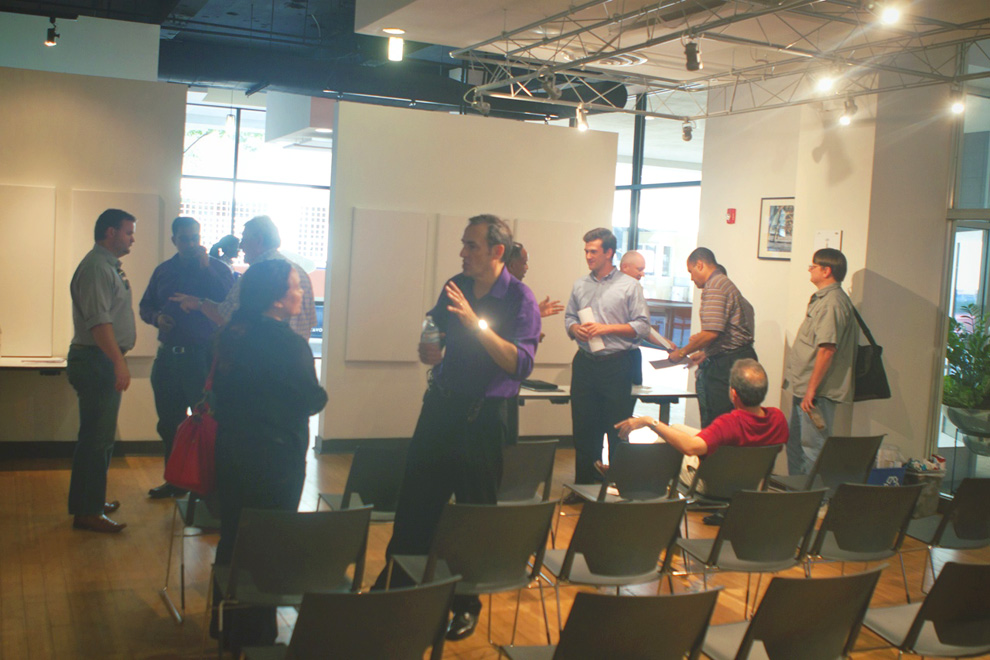 One of the presenters was able to share sentiment amongst the room describing how the price of fresh produce during various times of year tends to fluctuate, suggesting prices set by national cooperations less apt to offer products of local and/or regional origin because of the supply-chain. The rough idea for the startup company is to be an independent food-supply network where, similar to an investment made in shares at a community supported agriculture program, people would be able to pick-up or be delivered locally harvested produce after placing reservations for what's currently available online.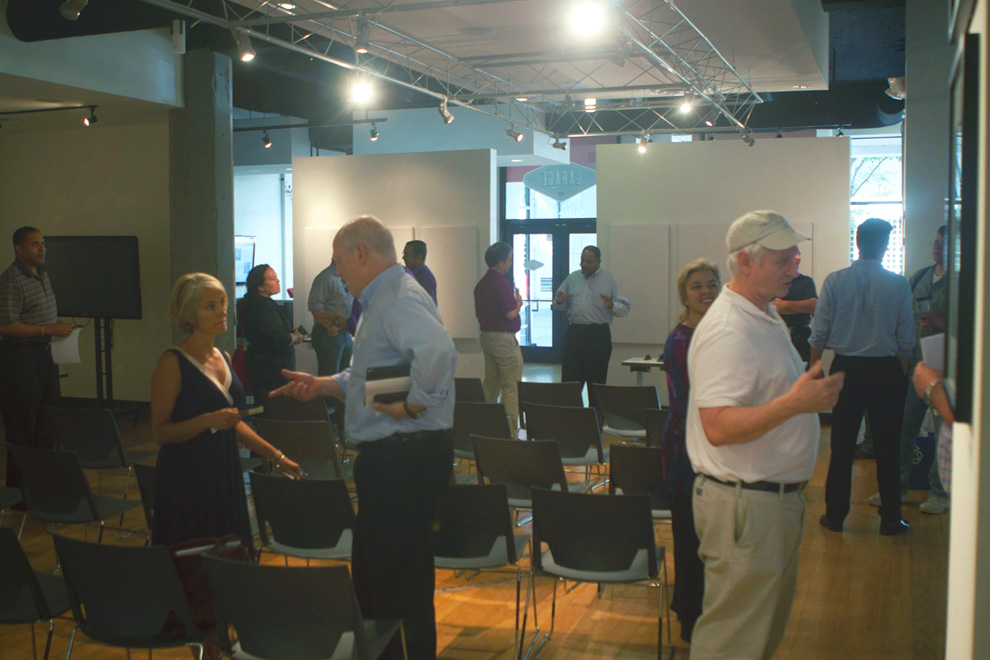 Many of those who spoke on Monday might consider easing into their use of motioning arm and hand gesture prompts, though I suppose it comes with the territory 😉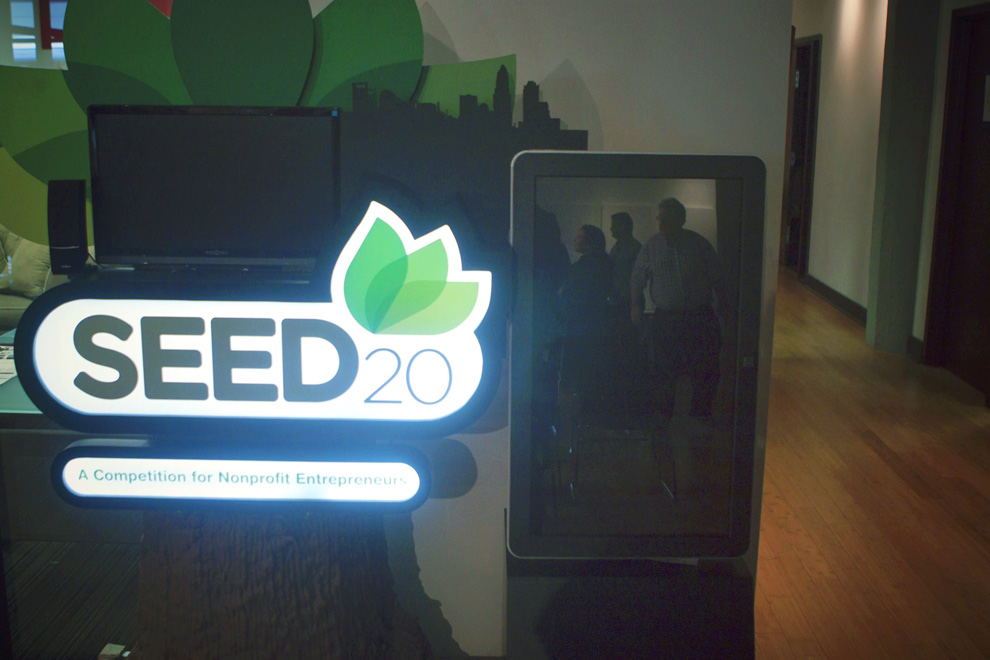 At Packard Place where Queen City Forward is located in Charlotte, there's a bunch of really nice photography throughout the hallways, lobby and presentation room. There are nice black & white portraits, and also many colorful images taken of distinct cultures in other countries. The executive director of QCF, I learned from reading one of the historical backgrounds accompanying the show, was previously president at Light Factory in Charlotte, a place where I went to practice darkroom developing several times when I was younger and where there alway a very photography exhibitions.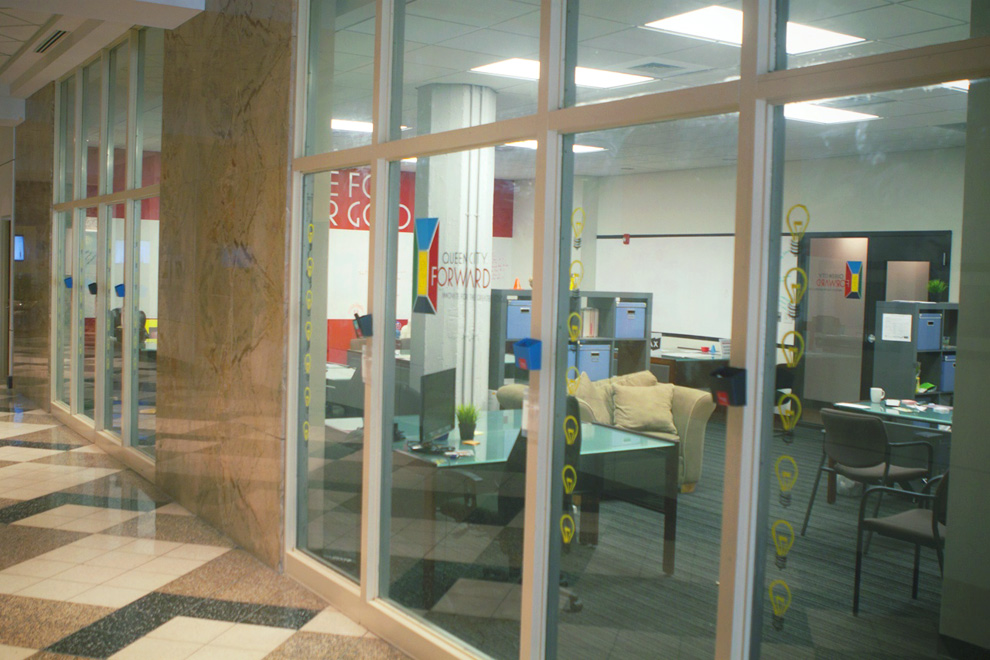 Outside there was a beautiful day in Charlotte, and a spectacular breeze and the song of Holy Krishna in the air. Two children and their guardians, with small round bells and drums, all were dressed in white gowns and singing!