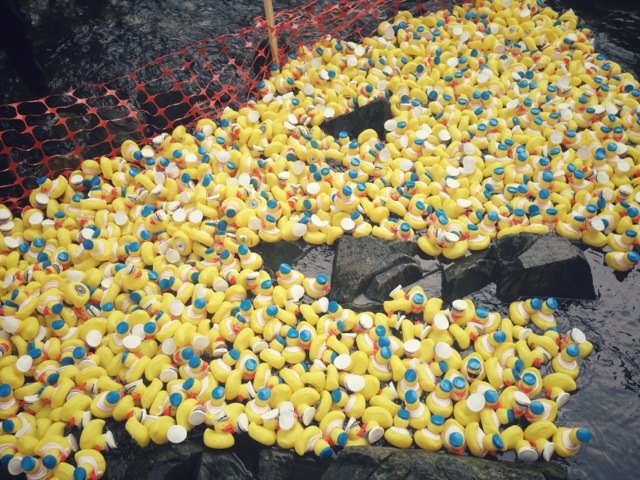 A large collection of rubber ducks appeared in Charlotte at Freedom Park on Saturday. Roughly nine hundred of these bath-toys, numbered on the underside and corresponding with raffle tickets – doing a float on the river! The NC Catawba Riverkeeper hosted their main annual fundraiser, gathering support from local businesses that donated prizes for raffle winners of the duck race. The Riverkeeper held their annual meeting at Freedom Park, after the raffle.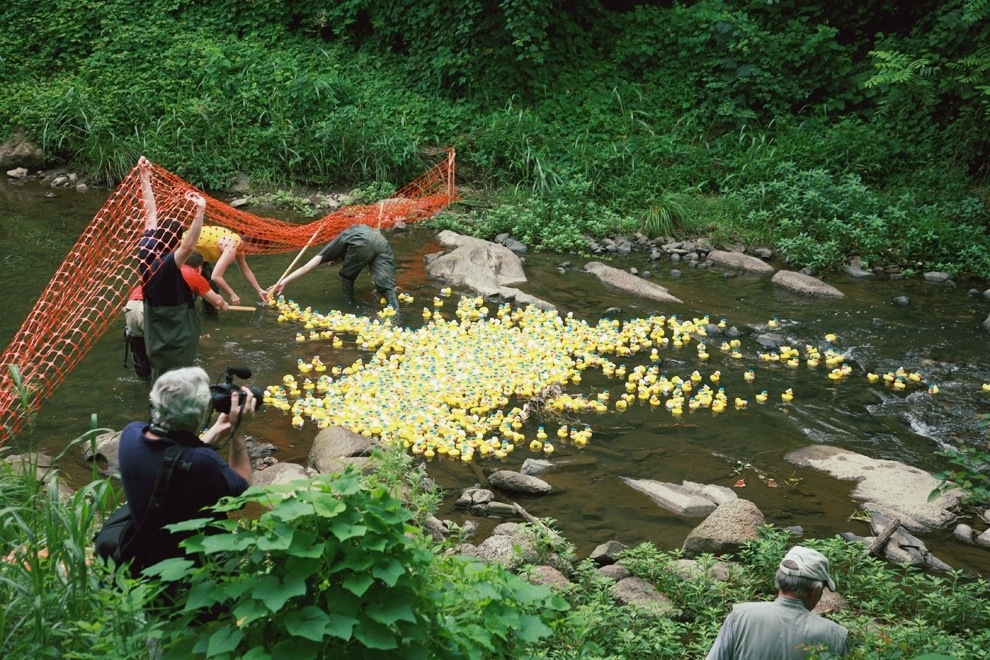 The Catawba Riverkeeper Foundation harbors against the destruction of natural resources and is an advocate of protecting local waterways from pollution. The Waterkeeper Alliance, together with Earthjustice, Clean Water Action, The Sierra Club and The Environmental Integrity Project, recently published "Closing The Floodgates: How The Coal Industry Is Poisoning Our Water And How We Can Stop It" — a review of 386 coal-fired power plants that are endangering the United States' water supply.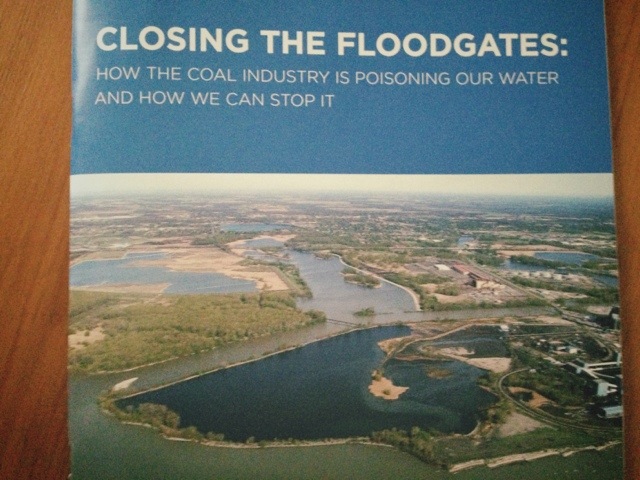 The report identifies toxins such as arsenic, cadmium, selenium, mercury and lead, pollution that traces back to ponds of improperly disposed coal ash, discussing how many power plants have not held to guidelines set by the EPA, together grossly exceeding 5.5 billion pounds of water pollution every year. The Catawba River is at-risk, ranking in the top ten on American River's 2013 Most Endangered Rivers List. Consider looking into Riverkeeper foundations in your state similar to others in North Carolina taking part in the riverwatch, including Cape Fear Riverkeeper, Haw Riverkeeper, Pamlico-Tar Riverkeeper, French Broad Riverkeeper, Yadkin RK, and the Lower/Upper Neuse.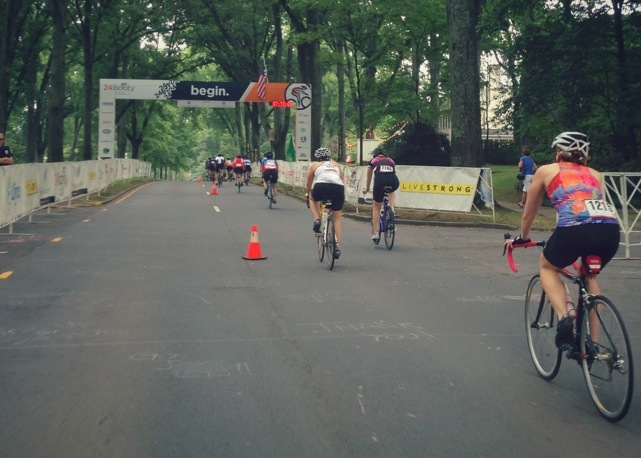 Also going on that day in Charlotte was another race-themed fundraiser. In its second year, the 24-Hours of Booty Marathon of Cycling is partnered with the Livestrong Foundation and is know for being one of the very few 24-hour cycling marathons nationwide.