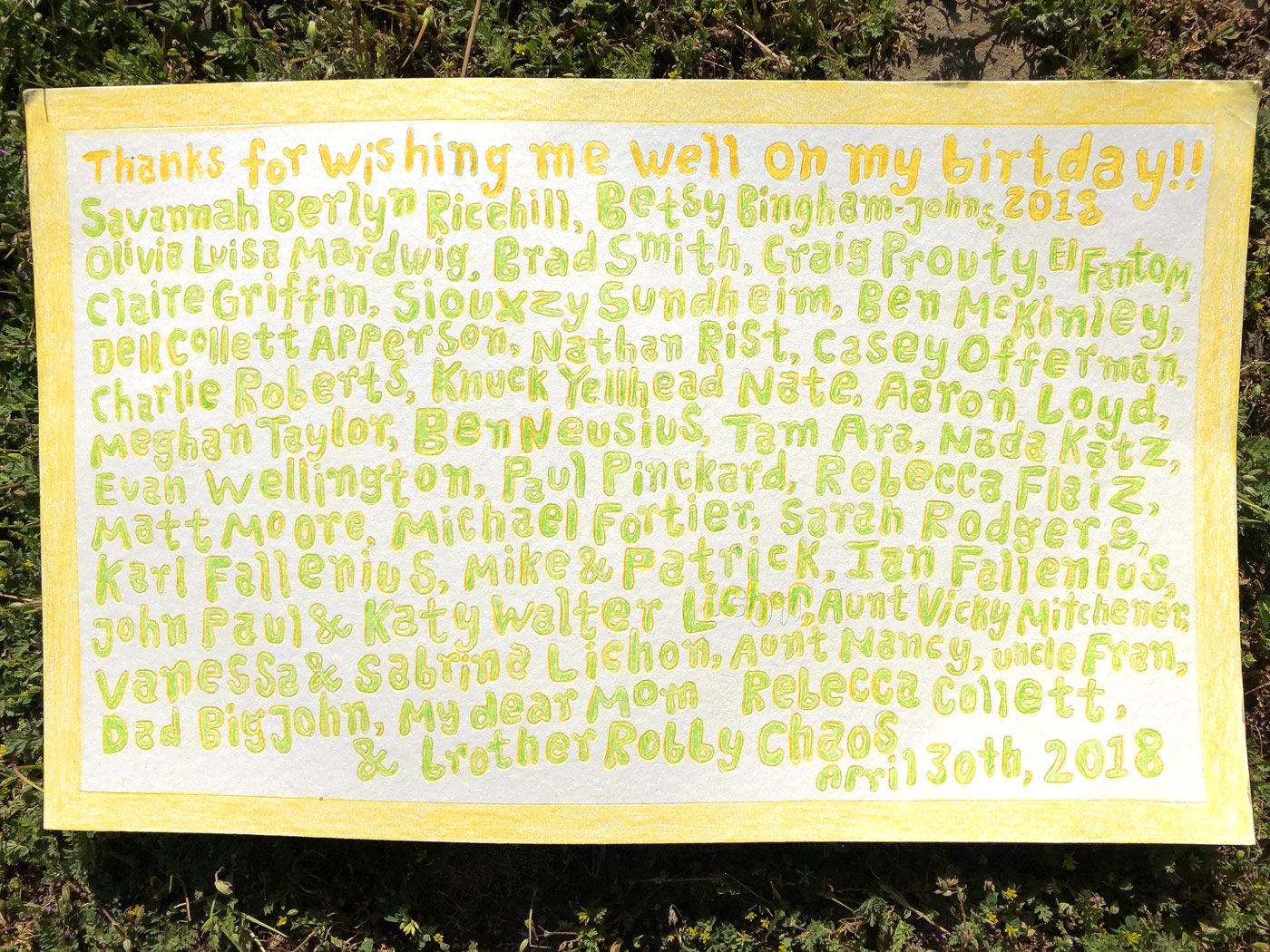 Haven't posted thank you cards to my blog in a couple years, so here's a recap. Thanks to everyone who has wished me well on my birthday, since 2012 I've really enjoyed creating these!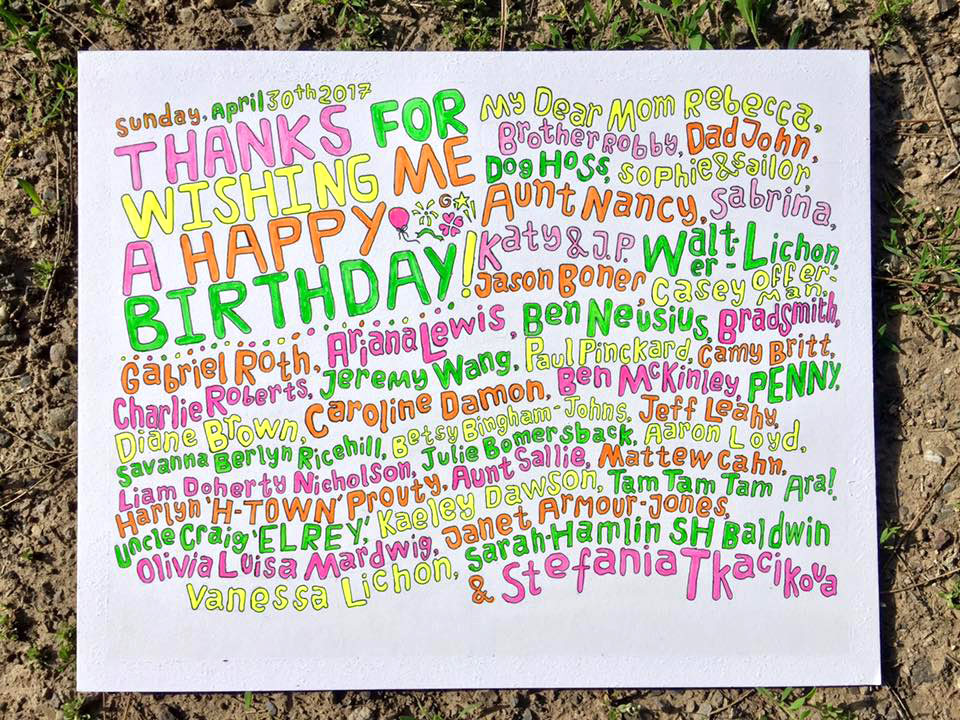 Thank you card artwork, made in 2017.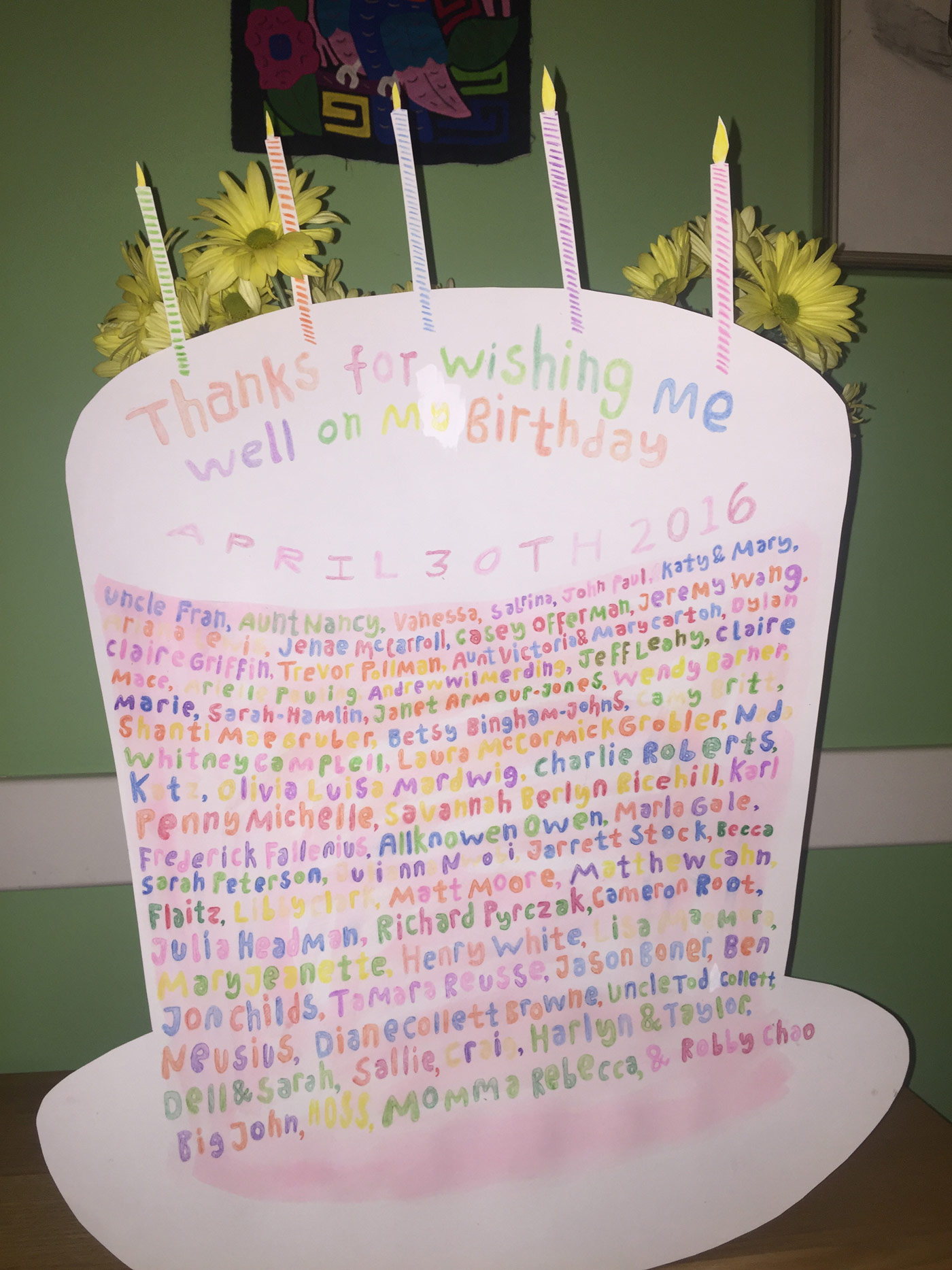 In 2016, I baked a delicious cake thanking everyone for wishing me a happy birthday.