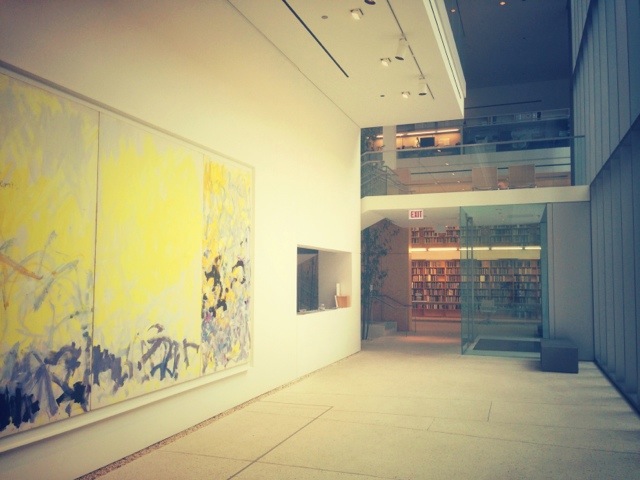 From 10am to 2pm one Saturday each month, The Poetry Foundation library located in downtown Chicago opens and is welcome to the public. Open hours Monday through Friday are 11am to 4pm; the library home to over thirty-thousand collected poetry and children's' books. From an initiating pilgrimage to the Poetry Foundation Saturday, February 16th, 2013, here are some photos of the entryway showing the library, in part.  The painting in the lobby was made by Joan Mitchell, whose poems are featured by Poetry magazine, in February.  In the library, there is quaint display of artifacts from her life, such as typewritten letters and other keepsakes.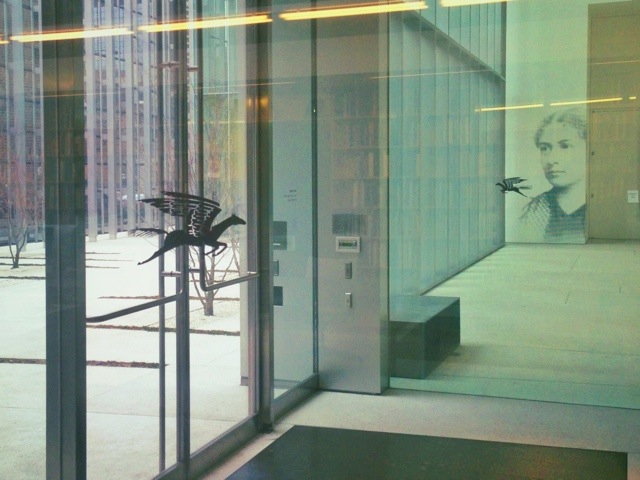 Returning to the Poetry Foundation the evening of Wednesday, February the 27th, I was able to attend an event interrelating poetry (spoken-word) with music performances and multimedia.  Arranged by the Fulcrum Point New Music Project in association with Poetry Foundation, the event was called Fulcrum Point Goes Ivy League: Princeton, the second annual concert in a three-year series celebrating music and poetry from artists with affiliations to Ivy League universities.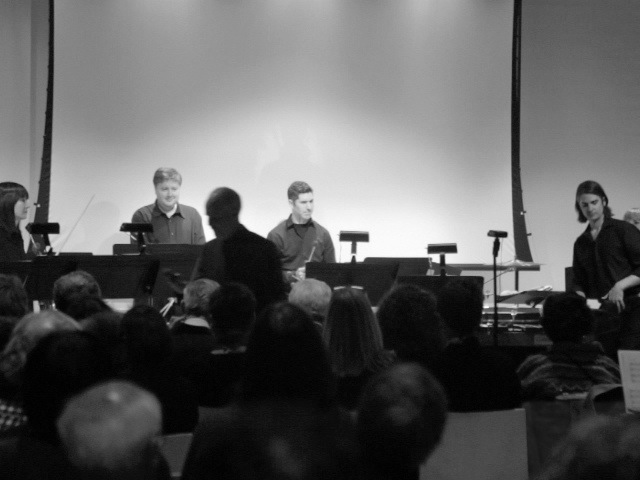 Featuring musicians, that were including Gil Alexander, Jeff Handley, Richard Janicki, Tina Laughlin, Brandon Podjasek, and Rika Seko.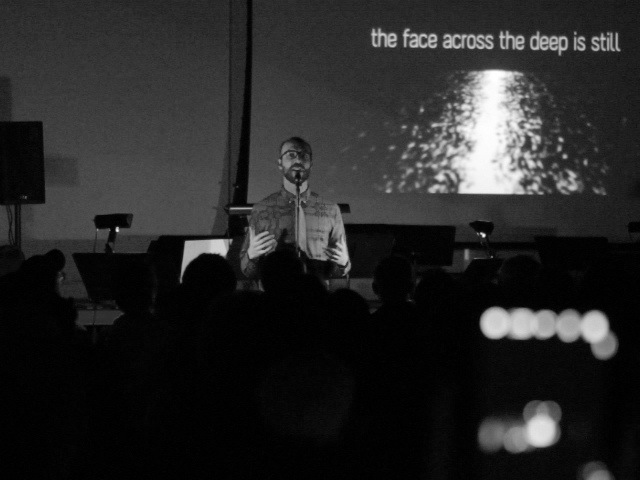 Special guest Elliot cole, mid a 5-part hip-hop lecture (operatic) on the physics of history, that began the show.  Upcoming events at the Poetry Foundation including, Poetry on Stage: Poetry as Comedy — March 24th at 3pm, and March 25th, at 7pm