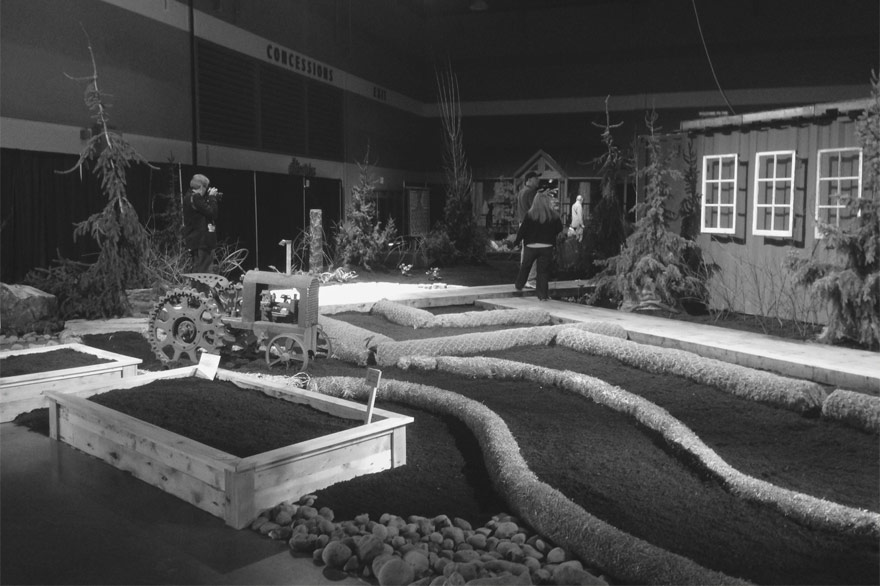 The buzz of springtime began during the third week of February in Portland, Oregon at the 68th annual Portland Home & Garden show at Expo Center.  Vendors began setting on Tuesday, the 18th, together with a dozen or so landscaping crews who created various indoor patio, garden and landscaping exhibitions.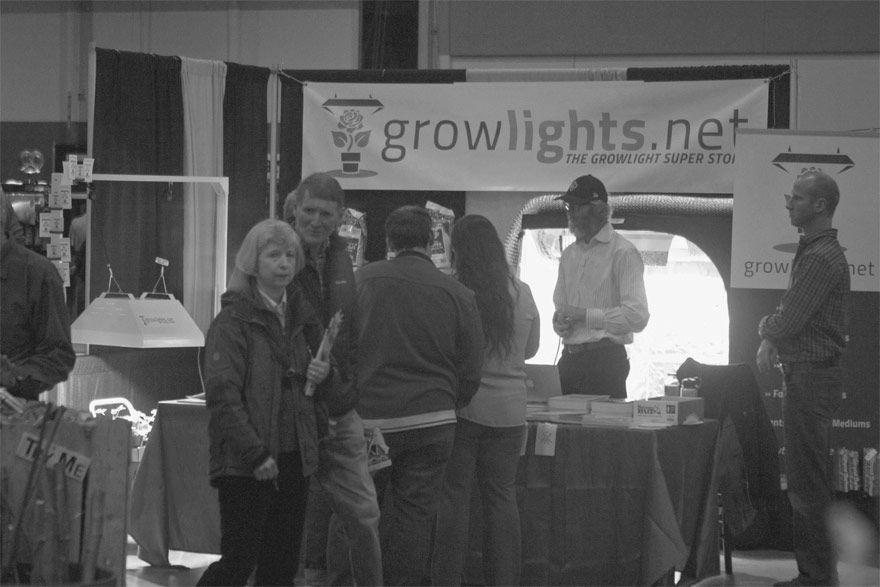 In addition to artists' booths, sellers of dahlia, orchids and other air plants, hot tubs, safes and guns, friends of mine at a local indoor gardening outfit GrowLights.net had an awesome table (see end of post for special coupon code).  Traffic picked up throughout the day both Thursday and Friday of the show, and by the weekend the Expo was packed full with home-and-gardeners!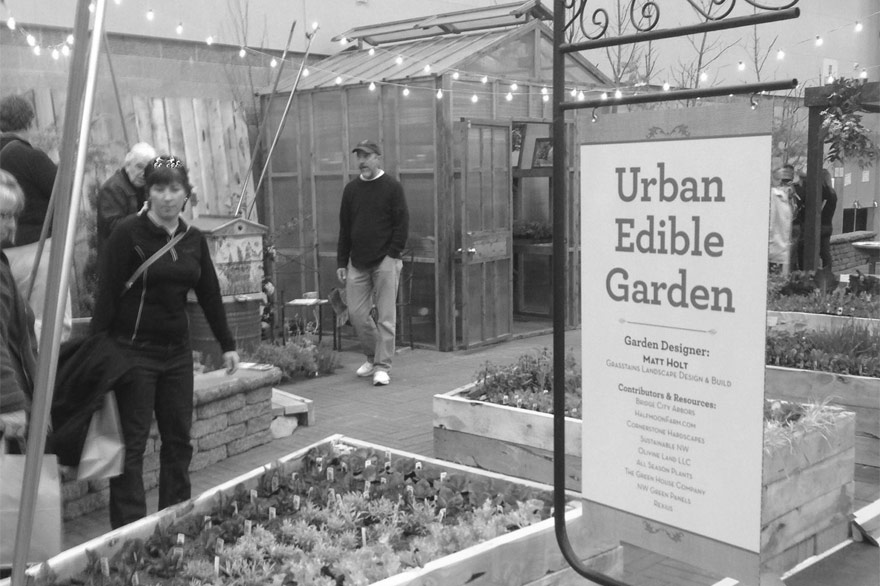 The Home, Garden & Patio show took place the following weekend at the Portland Convention Center.  Many local and regional businesses attended both shows and so I had a fun time seeing friends and friendly faces who had been at the 68th annual.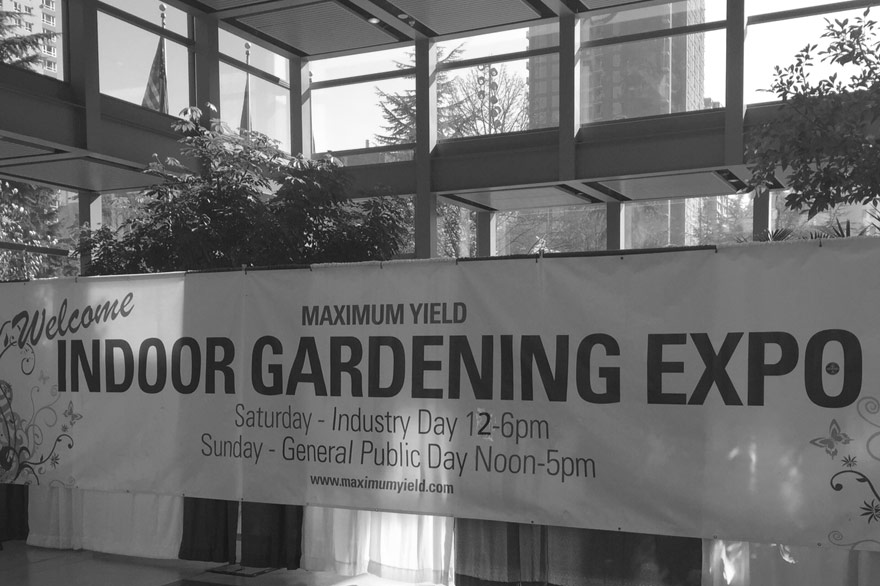 The weekend of Saturday, March 7th, Maximum Yield Mag held one of their bi-annual conferences In Seattle.  The Indoor Gardening Expo typically remains industry-only admitted until Sunday, when the public is welcomed in to attend, and typically is a treasure chest of grade-a swag bags, free samples and other odds and ends.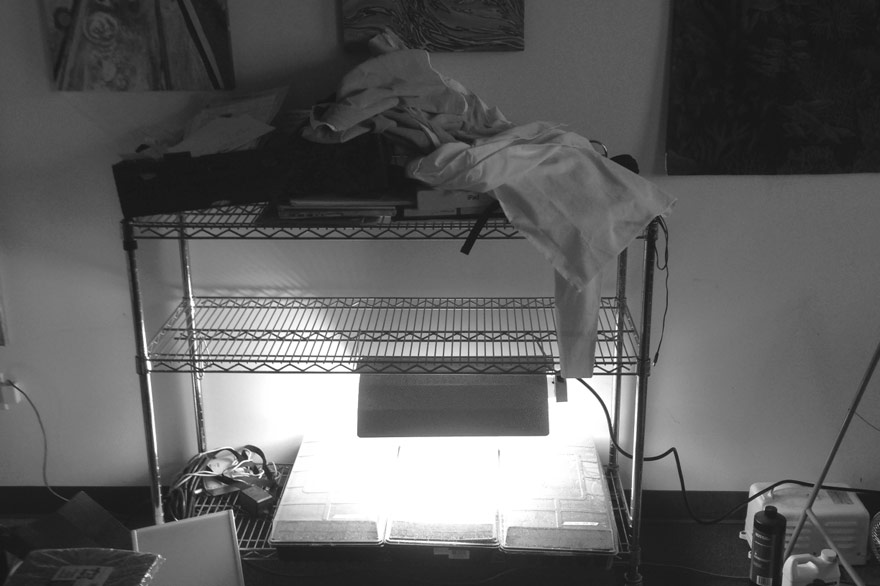 Here you see my mini jumpstart indoor greenhouses and my fantastic new grow light setup thanks to GrowLights.net!  Learning more about gardening indoors with rockwool thanks to all the supplies and informative books those guys have on hand.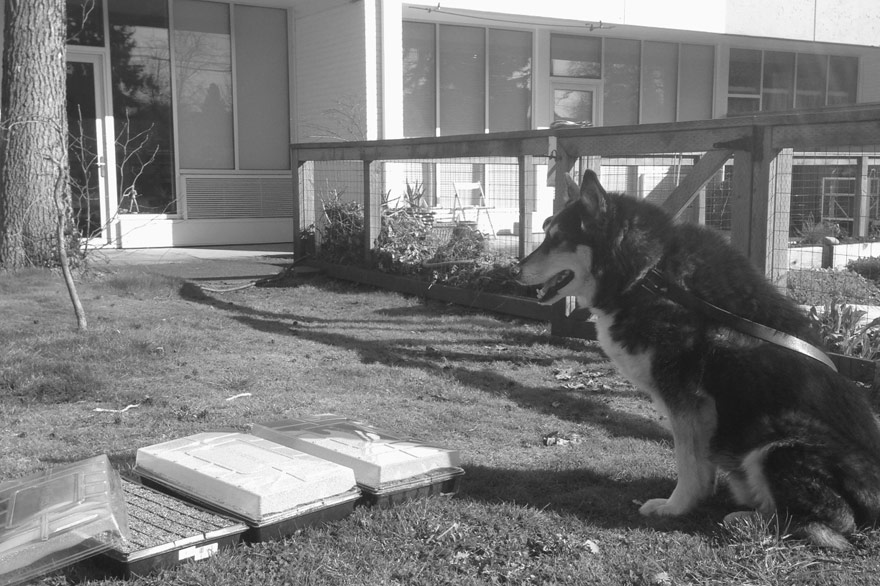 Partial view of the urban gardening facilities at my apartment building in Northeast Portland and the dog named Hoss, who's part German Shappard and Collie-mix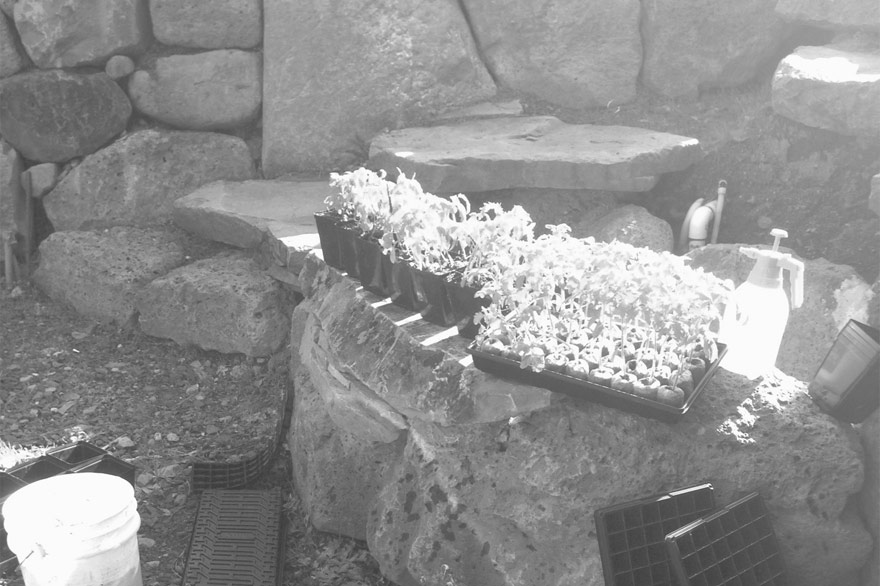 Use the coupon code HMENGRDNSHW15 for 30% off +$150 orders online at The GrowLights Super Store and take advantage of all their current bargain prices and the latest indoor gardening equipment.  Pictured here: DC Sprayer and 5″ x 5.75″x 5.75″ Plastic Pots.  Happy gardening everyone, cheers!